The Latrobe Valley Accommodation Search
For Cheap, Luxury or Discount Hotels around The Latrobe Valley
Welcome to your go-to-guide for finding the best accommodation in and around Latrobe Valley, Victoria, Australia. Whether you are planning a weekend getaway, a family vacation, or a business trip, there is a wide range of accommodation options available to suit your needs and budget.
Latrobe Valley offers a mix of holiday homes, apartments, camping grounds, and hotels to choose from, so that everyone can find their perfect stay. We have shortlisted the best options below, so that you can focus on planning your trip rather than stressing over accommodation.
1. Century Inn
Located in the heart of Traralgon, Century Inn provides premium-quality accommodation. From classic rooms to deluxe spa suites, the hotel has something for everyone. Each room is equipped with modern amenities, including air conditioning, flat-screen TVs, and free Wi-Fi. The hotel also offers an indoor pool, spa, and gym facilities for guests.
2. BIG4 Traralgon Park Lane Holiday Park
If you are looking for a family-friendly option, BIG4 Traralgon Park Lane Holiday Park will not disappoint. It offers a variety of cabins for rent, all of which are fully equipped with amenities such as kitchens, air conditioning, and TV. The park also has a swimming pool, kids play area, fire pit, and BBQ area to keep everyone entertained.
3. Bridges on Argyle
If you prefer a more boutique experience, staying at Bridges on Argyle is ideal. This restored art deco building was once a cinema and has since been converted into a beautiful hotel. Each room is furnished beautifully with modern amenities and comfortable bedding, making it the perfect place to relax.
4. Walhalla's Star Hotel
For those who enjoy a more rustic feel, Walhalla's Star Hotel is a unique experience. Located in the historic town of Walhalla, this hotel features rooms steeped in history, with a cozy atmosphere. Each room is decorated with antique furnishings, making the stay in this old gold mining town unforgettable.
5. Morwell Motel
If you are on a budget, you cannot go wrong with the Morwell Motel. Located centrally, this motel provides comfortable rooms with all the basic amenities you need. The motel's main advantage is its affordability, making it a perfect option for those looking to save a few dollars.
Conclusion
Latrobe Valley offers a range of accommodation options to cater to every budget and style preference. The options mentioned above are some of the best in the region, making your next trip to Victoria, Australia, unforgettable.
This is the worlds leading discount accommodation cross search engine

save up to 80%


This is the same set of services most travel agents use, Free to bookmark and share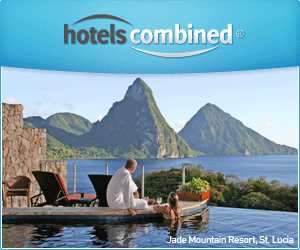 This is the site for The Latrobe Valley Victoria . Are you searching in the right Australian Region?
MOVE PORTAL